Iowans Must Fight COVID-19 and Police Brutality at the Same Time
COVID-19 is still spreading in Iowa and around the 🌎 despite how city, state and national leaders portray it.
Black Iowa News regularly sifts through the latest on COVID-19 so you don't have to.
---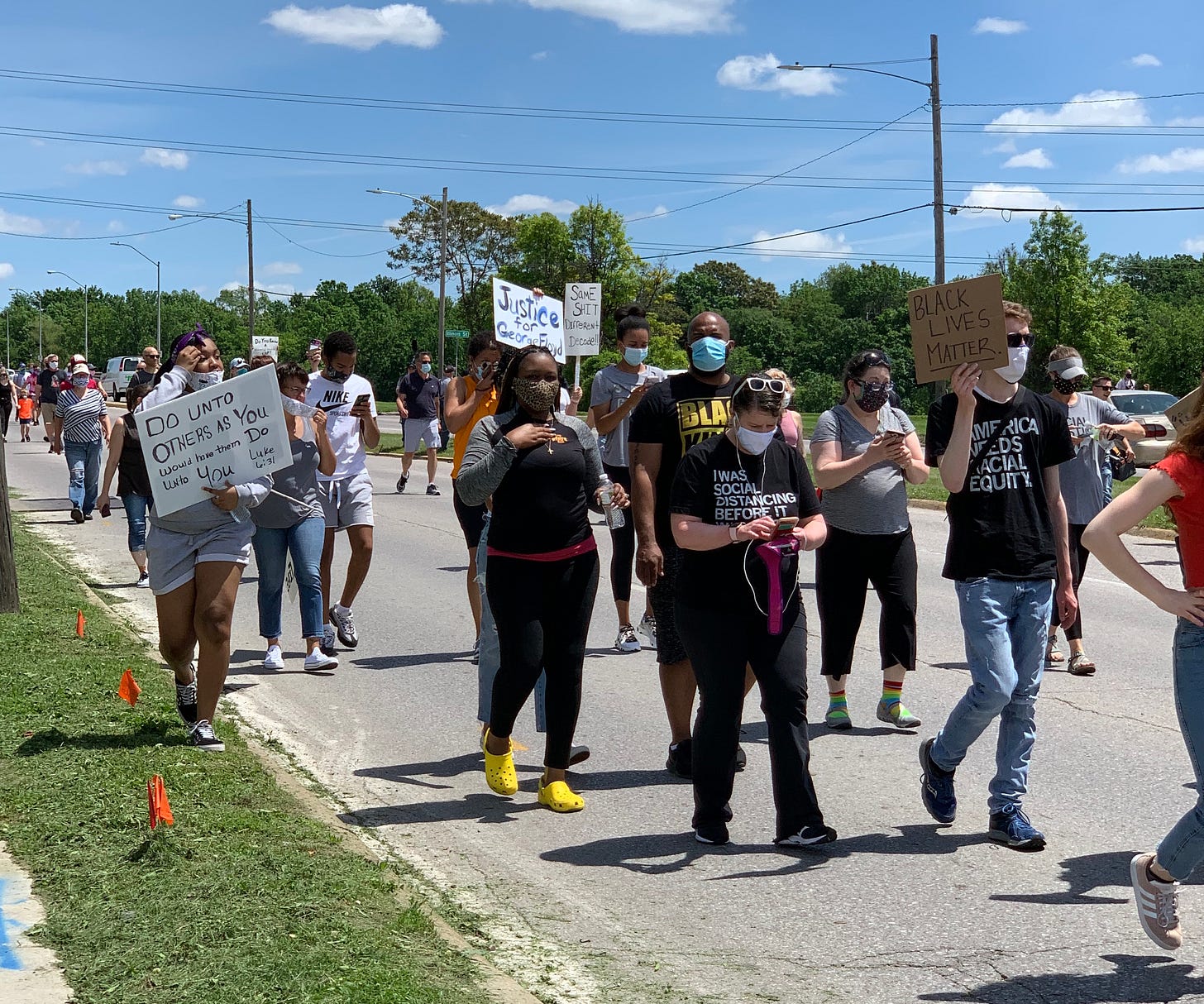 Iowans feel energized these days to fight police brutality after the death of George Floyd, but the battle with COVID-19 is far from over.
Coronavirus continues to infect and kill people in Iowa and around the globe, and experts warn the virus isn't over and now isn't the time to relax.
Anthony Fauci, director of the National Institute of Allergy and Infectious Diseases, in an healthcare conference interview, said the virus is highly transmissible and has "devastated the world."
A new study by the Global Policy lab at the University of California, Berkley found that lockdowns and shelter in place orders put in place to fight the pandemic have saved millions of lives. Its estimates show the US may have seen 14 times as many cases — 5.5 million confirmed cases by April — without efforts to curb the spread of the virus.
Even so, rising cases in several states have emerged and health officials warn the increase is not due to increased testing, but point to states reopening businesses early, among other things.
Staying Safe from COVID-19
For two weeks, headlines about protesters and Floyd, who died while in custody of Minneapolis police officers, have dominated news coverage. Governmental leaders tend to talk about the virus in economic terms, rather than human ones.
But, people are getting infected and dying each day. So staying safe from COVID-19 will be in your hands.
Even though it's summer and it appears many Americans have abandoned social distancing measures, people will have to fight the virus — and police brutality and racism simultaneously.
Percentage of Positive COVID-19 Tests
The first step in the fight is to know how the infection is spreading where you live, according to the New York Times "5 Rules to Live By During a Pandemic."
First, look at the percentage of positive COVID-19 case rates in your state. If the rate is close to five percent for two weeks, there is adequate testing happening to "get the virus transmission under control," according to the story. A lower rate closer to two percent is better, it stated.
Iowa's rate is 6.5 percent, according to CovidActNow, a tracking site run by a "multidisciplinary team of technologists, epidemiologists, health experts, and public policy leaders." A lower rate means you are less likely to cross paths with the virus. The site also shows COVID-19 is spreading "slowly" in Iowa.
Iowa Governor Kim Reynolds said during a Wednesday morning press conference Iowa's positive case rates are trending downward, and the state's testing capacity has increased.
"So I'm happy to say that Iowa's COVID cases continue to trend in the right direction," Reynolds said.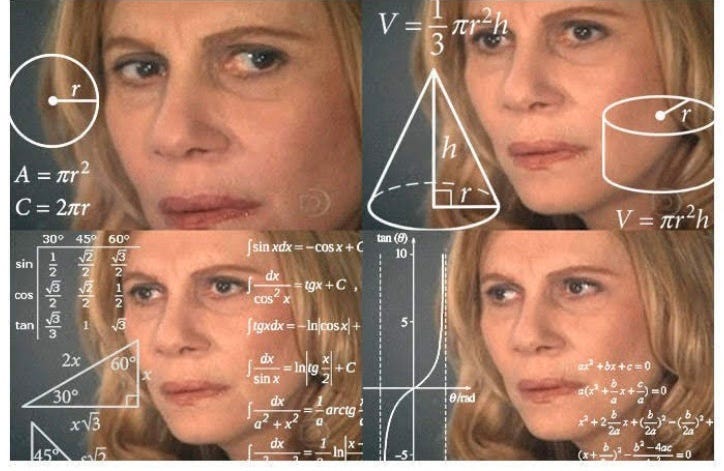 More COVID-19 Rules
Continue social distancing. Stay 6 feet or more away from others.

Limit close contact with others outside your household.

Consider low risk activities like a once a week grocery trip and high risk activities like a party indoors, haircut or being in a crowd.

Keep high risk activities as short as possible.
Don't Forget the Basics
Wash your hands thoroughly for at least 20 seconds.

Use hand sanitizer.

Wear face masks consistently.

Limit your trips outside.
"As we are allowed to move around our communities more freely and be in contact with more people in more places more regularly, the risks to ourselves and our family are significant," wrote Erin Bromage, a comparative immunologist and professor of biology (specializing in immunology) at the University of Massachusetts Dartmouth, in her popular blog post, "The Risks - Know Them - Avoid Them."
According to Iowa Capital Dispatch, the virus is on the rise in 15 Iowa counties. Des Moines is moving forward with further reopening plans. Iowa has also further relaxed business restrictions, such as removing the 50 percent capacity restrictions.
Dive into Iowa's COVID-19 data with Sara Anne Willette's Iowa COVID-19 Tracker.
---
COVID-19 in Iowa - June 10, 2020
Positive cases: 22,520
Deaths: 628
Blacks account for 3.7 percent of Iowa's population, but 5 percent of COVID-19 deaths and 11 percent of positive cases. (In the race category, unknown is listed at 20 percent.)
Hospitalizations: 245, down from 255 yesterday.
Ventilators available in Iowa: 760
Iowans on ventilators: 49
Patients in the ICU: 73
*Counts as of 11 a.m. June 10, 2020
Feeling sick? Check your symptoms online.
---
A significant percentage (6.5%) of COVID tests were positive, meaning that Iowa's testing meets WHO (World Health Organization) minimums but needs to be further expanded to detect most new cases. Identifying and isolating new cases can help contain COVID without resorting to lockdowns.
---
Editor's Note: What's Next?
You might be tired of hearing about COVID-19 and want to go back to the way things were. Until it's safe to do that, take a minute to rethink your place in the world. We all like to shop and look good, but are you here on earth solely as a consumer? How else could you use this time away from life's usual noise? How would you fare if you catch the virus or pass it on to someone you love? Be safe. ✊🏽😷💙
---
Related Stories:
Upcoming Events
Racial Inequality: Cultural Literacy Webinar
7-8:30 p.m. Thursday, June 11, via Zoom, must pre-register.
---
About The Black Iowa Newsletter
Subscribe, please💌
Because there are things happening to the black community and in the black community that make you want to holler.
Stay up-to-date 📆
I plan to send a twice weekly email. I'll also post content regularly so check out the site often. Every new edition of the newsletter goes directly to your inbox.
Join Me🙋🏽‍♀️🙋🏾‍♀️🙋🏼‍♀️🙋🏽‍♂️🙋🏾‍♂️🙋🏿‍♂️
Interact. Get involved. Click that heart. Comment. Add some of your own content. Email me at blackiowanews@icloud.com.
To find out more about the company that provides the tech for this newsletter, visit Substack.com
---
Artwork by ShayDesignStudio